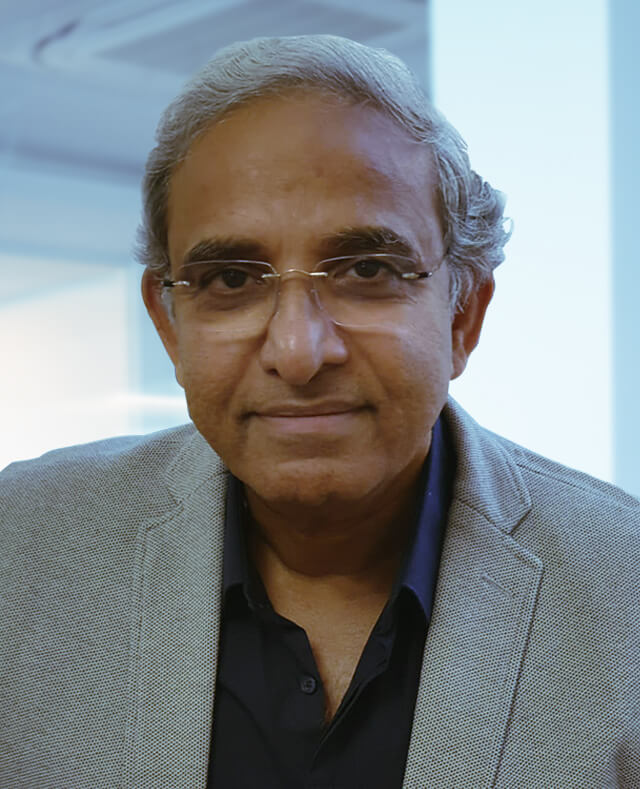 B N Unnikrishnan
Aviation Operations
Captain Unnikrishnan – Unni – has over four decades of experience in aviation, between the Indian Air Force as a commissioned officer and as a pilot in commercial aviation.
In his 20 year career with the IAF, Unni flew the MiG 21 FL, MiG 21M, MiG 29 and Su 30K aircraft. As a A2 rated Qualified Flying Instructor, Unni trained many a military aviator, and as a certified Fighter Combat Leader, he led frontline squadrons as Flight Commander and Commanding Officer. His stint at the Air HQ gave him perspective of military aviation operations from both tactical and strategic perspectives. He was also part of the core team that inducted the Su-30 MKI aircraft into the IAF, from requirements definition stage till operationalization of the fleet.
In commercial aviation, he flew the Boeing 737, the Airbus A320, A330 and the A350, holding Examiner ratings on A330 and A350 aircraft. He was one of the founding members in the setting up of Kingfisher Airlines in India.
Unni's experience and knowledge of best practices in military and commercial aviation is what he brings to LAMINAAR as the Chief Knowledge Officer. A certified Gallup Coach and IOSA Auditor, Unni holds a master's degree in Science from the University of Madras and has undergone The Wharton School's Advanced Development Course.
David Huntzinger
Aviation Safety Security & Quality
David Huntzinger is an accomplished safety expert in the aviation industry. Prior to joining Laminaar Americas, David was Director, System Safety for Ornge, a President of AeroSSQ and a GM Safety, Security & Compliance for Air Pacific. David has held various aviation safety leadership positions, e.g., with Korean Air as Vice President – Safety, Security & Compliance and with Eurocopter as Vice President – Fleet Safety.
David's expertise includes all aspects of aviation safety, security, quality and emergency response. He has been a Subject Matter Expert with ICAO, a Vice President of Safety for America West Airlines, and served as an accident investigation team leader for Boeing Commercial and Bell Helicopter.
David has a PhD in Safety from the Union Institute and University, a Master's of Science in Safety from the University of Southern California and a Bachelor of Arts in History from the University of Hawaii. David served as a commissioned officer in the U.S. Coast Guard and is an accomplished pilot with over 50 different types of aircraft flown throughout his career. David holds an Airline Transport Pilot certificate with a helicopter rating as well as a Commercial Pilot certificate with a multi-engine land rating.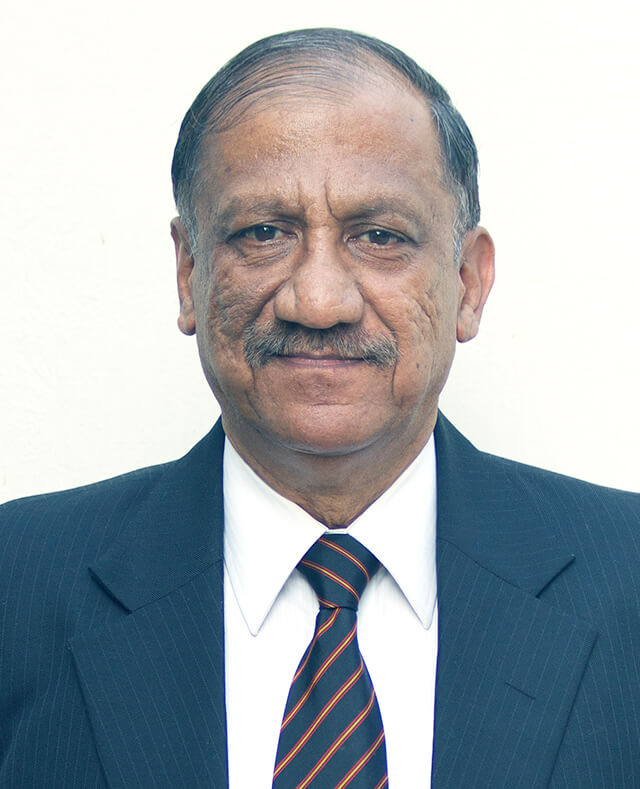 Anand Krishna
Air Navigation & Traffic Services
Group Captain Anand Krishna (Retd) – Andy – served for 31 years as an Administrative Officer with specialization in Air Traffic Services, attaining the highest rating of Category 'A' controller and was among the youngest to have achieved that distinction. His two instructional tenures including one as a Chief Instructor at the Air Traffic Control Officers Training Establishment, saw the centre being adjudged as a C of E by the then Chief of the Air Staff. Andy has also been an ATC Examiner for 14-years. Currently, he leads the department tasked with ensuring accurate and time bound services compiling aerodrome/ ATS route data through AIP and other authorized sources; route structuring; filing of flight plans and obtaining clearances. The team also provides NOTAM services and issues warnings related to critical information affecting operations.
Andy has Masters of Science degree from the Benares Hindu University.
Pradeep K Nigam
Aviation Weather
Group Captain Pradeep K Nigam (Retd) is an alumnus of BITS Pilani and has served in the Indian Air Force as a commissioned officer for 36 years as an Aviation Meteorologist. Pradeep was a participant at the International Monsoon Experiment (MONEX 79). He took formal training in Satellite Meteorology in the 1980s, along with computer programming, completing the Senior Forecaster's Course in 1989. He leads the Meteorological team, which acquires, validates and calibrates weather data from multiple global sources, which feed into the parent ARMS® system with uninterrupted supply of accurate and near real-time weather information, that is critical to the quality of output by several sub systems.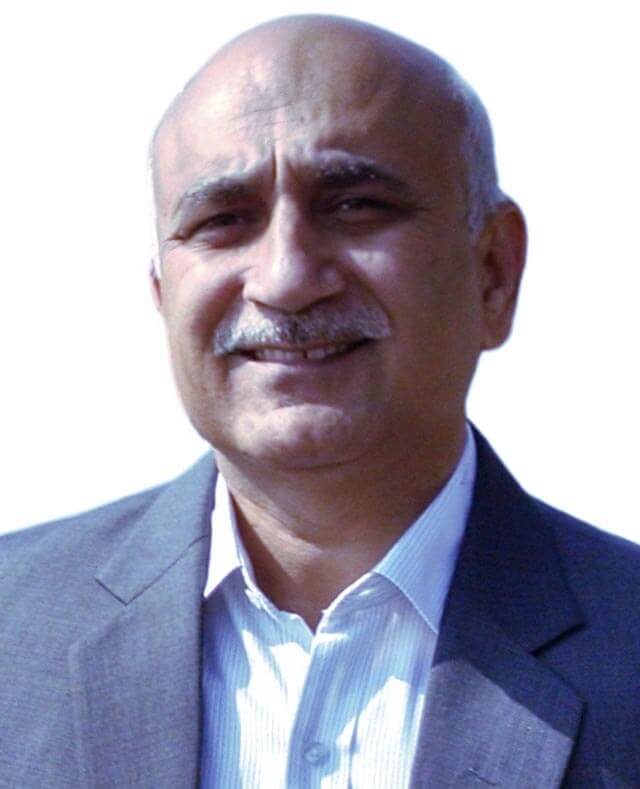 Manoj Arora
Aircraft Performance
Manoj Arora started his aviation career in 1982 with the Indian Air Force (IAF) where he spent sixteen fruitful years, after which he moved to commercial aviation. In the IAF, after three years as a maintenance engineer for a fighter squadron, he was selected to study at the French flight test school EPNER, from where he graduated as a Flight Test Engineer (FTE). In his career as an FTE, he worked on various weapon integration projects on multiple aircraft and was also part of a re-engining project for the transport fleet. He also had a stint as an instructor at ASTE, the flight test school of the IAF.
At Jet Airways, as the VP-IOCC, Manoj led Flight Ops Engineering & Performance Training, Flight Dispatch, IOCC, Environment Cell & Fuel Optimisation and Cockpit Crew Planning & Scheduling for almost twenty-one years. This followed stints at Indigo and Go Air in similar positions.
As the Deputy Chief Knowledge Officer at LAMINAAR, Manoj brings his vast knowledge of military and commercial aviation. An M Tech in aerospace engineering from the Indian Institute of Technology (IIT) Chennai, Manoj also holds a Private Pilot's Licence.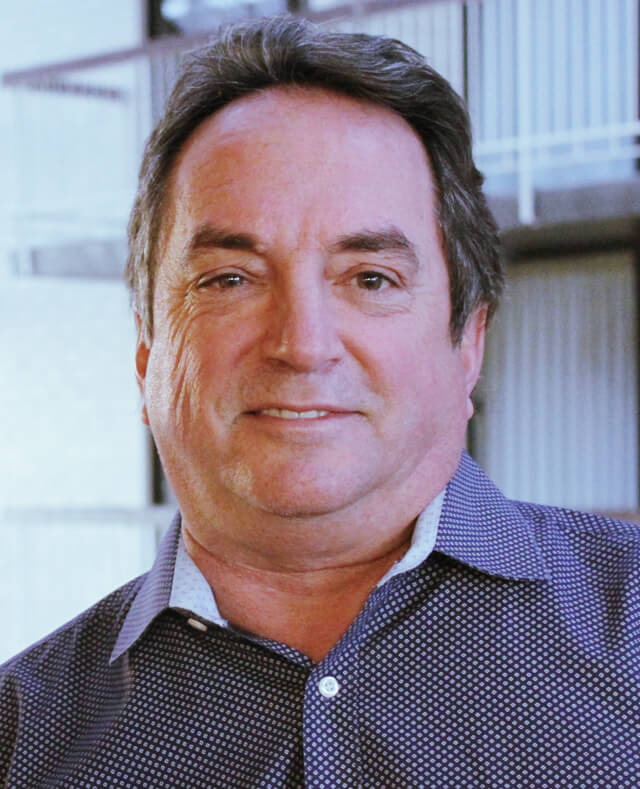 Mark Thoreson
Aircraft Maintenance & Quality
Mark Thoreson's career in aviation spans 42 years. After eight years of decorated service in the US Navy, he joined United Airlines as an Aircraft Maintenance Technician, growing to positions of responsibility in Line Maintenance and Quality Assurance. While leading several Quality, Fuel management and Operations programs, Mark was responsible for ensuring efficiency and compliance with regulations and standards. His strength in process re-engineering and causal analytics helped him develop internal and external oversight programs in his quality assurance roles. As part of the United Airlines Accident Site and Aircraft Recovery Team, he gained deep experience in investigation and recovery operations.
Mark has been an independent consultant with equipment manufacturers, airlines and fuel service providers. His various other roles include: Vice-Chairman of the IATA Fuel Quality Pool, licensed FAA Part 65 Aircraft Maintenance Technician, qualified IOSA Maintenance Auditor, Certified Quality Auditor and Certified Manager of Quality and Organizational Excellence in the American Society for Quality, and IATA Fuel Quality Level 2 Inspector
At LAMINAAR, Mark is a Director of Project Implementation for the Americas region.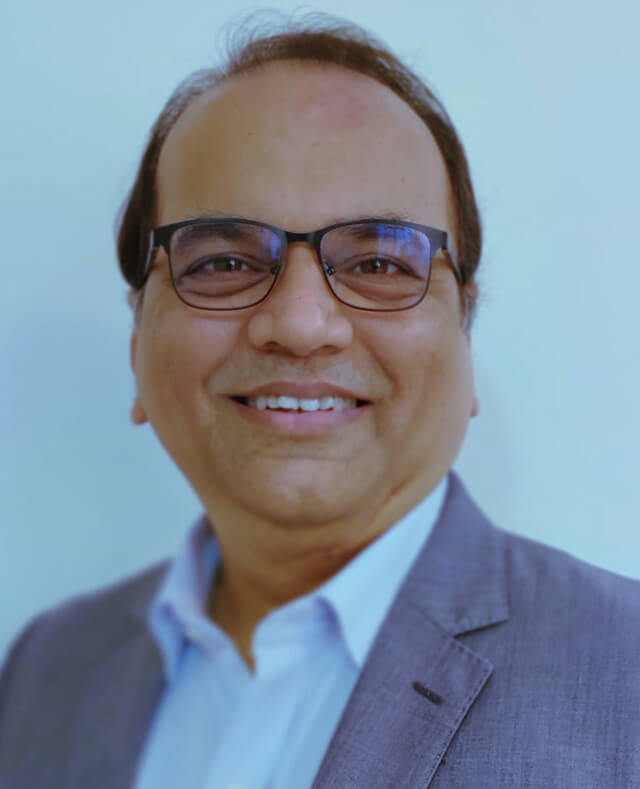 Vidyadhar Bal
Crew Management & Training Systems
Vidyadhar Bal's subject matter expertise spans Crew Administration, Training, FDTL and Crew Rostering. At LAMINAAR, he leads the team of domain experts in crew and training management and bears program management responsibility for design, development and delivery of LAMINAAR's solutions in the domain, namely CMSS and ITMS. He played an instrumental role in creating new sub-modules like Training Planning and the Crew Bidding System.
Vidyadhar brings to LAMINAAR his 26 years of experience with Air India as an implementation and maintenance expert for crew management systems. In his last position as the Crew Management Nodal Coordinator, he was responsible for flight crew training management of the entire Boeing fleet of the national carrier. Vidyadhar holds Bachelor's Degree in Commerce from Mumbai University.
Bharathan Seetharaman
Technical Publications & Documentation Management
Bharathan's experience in the Airline and Aerospace domain spans over 25 years out of his 33 years career in information technology.  Starting with software engineering in Oracle and Unix, Bharathan shifted his focus to Airline M&E implementation and delivery in 1995 when he migrated to Singapore.  Since then, he has been actively involved in developing and delivering product-based bespoke CAMO & FTM solutions and services to various scheduled and non-scheduled airlines and maintenance providers.
Having been in client facing roles throughout his career, providing business and consultancy services and relationship management, Bharathan brings to the table valuable insights of the operators' side of MRO ops.
Bharathan holds a Master of Science degree in Physics.
Vijay Pillai
Flight Data Monitoring (FDM) & FOQA
Vijay Pillai is the LAMINAAR domain expert for FDM & FOQA and oversees the development of LAMINAAR's solutions in Flight Data Monitoring and Quality Assurance systems.
Vijay started his career with Indian Air Force as an engineer, where he worked for 20 years. He then transitioned into commercial aviation, where he spent nearly a decade with Indian carriers, Deccan Airlines, Kingfisher and Spicejet. He subsequently moved to Saudi Arabia, where he spent seven fruitful years with the airlines Alpha Star and Sky Prime Aviation.
Successfully establishing flight safety departments in all the airlines he has worked with, Vijay has many other noteworthy achievements to his credit, e.g., setting up of test benches for Flight Data and Cockpit Voice Recorder systems, implementation of SMS, IOSA audits, Drug & Alcohol testing and CAAS implementation.
A graduate engineer by qualification, Vijay also holds an IATA diploma in Safety Management.
A S Gopinath
Aircraft Performance & Flight Operations Engineering
A S Gopinath – Gopi – brings 35 years of experience in aviation to LAMINAAR. Between joining Air India (AI) as a Technical Officer in 1982 and retiring in 2010 as a General Manager Operations(Tech), his 27 years in AI was a rich mix of program management, solution delivery, specialized services in new aircraft acquisition & induction, delivery & acceptance at OEM facility and all aspects related to Flight Operations Engineering.
With expertise in Performance Engineering for multiple aircraft types, Gopi brings sound knowledge of aircraft performance methods for Boeing (B747-200/300/400, B777, B737-800) and Airbus (A310-300, A300-B4) aircraft types. He was trained at the Boeing Flight Training Center, on, General performance, Weight & Balance, B747-400 and B737-800 aircraft Performance. He attended A310 Aircraft performance and Weight & Balance training at the Airbus Training Center in Toulouse. He completed Safety Management Systems (SMS) course conducted bv Airbus.
In AI, Gopi implemented various fuel conservation measures; initiated Re-Dispatch SOPs for A310s; conducted Performance Training for Flight Dispatchers; developed Load & Trim charts for Boeing and Airbus type aircraft. He initiated special Operations approval process and liaised with Aviation Regulators for the same.
After Air India, Gopi provided consultancy and technical services to Air Costa, Air Pegasus, Flyeasy, QuiKjet, SpiceJet, Regent Air and US-Bangla Airlines in areas of Aircraft performance, Operational documentation, Special operations approvals, Load & Trim chart development.
Gopi has a First-Class Degree in Electrical Engineering with Distinction from the University of Mysore, Karnataka, India.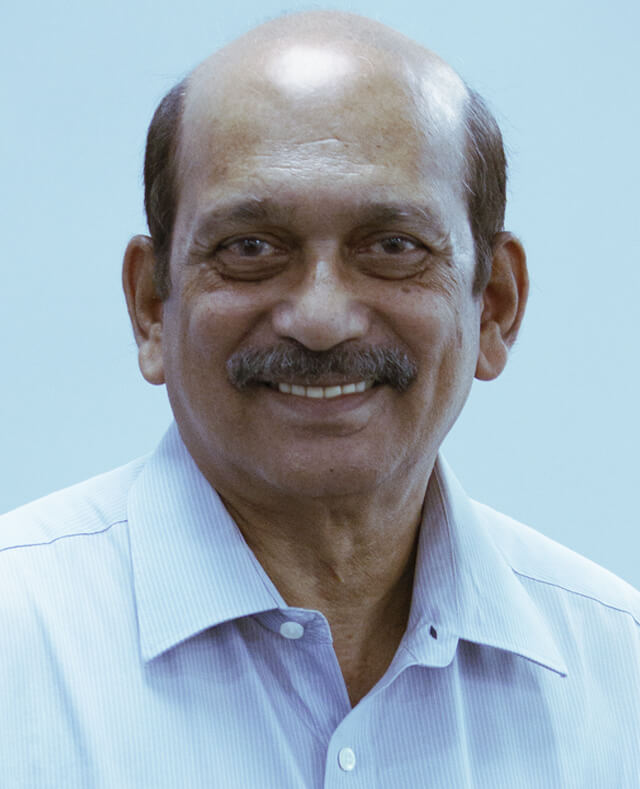 Ashok Nandi
Flight Support & Dispatch Services
Ashok Nandi has set up and leads LAMINAAR's Flight Support & Dispatch Centre (FSDC) in Bangalore, India. This center of excellence (CoE) for Flight Dispatch Services performs a range of flight planning and briefing activities, particularly for complex flight planning scenarios, such as, ETDO (Extended Diversion Time Operations), NATS and PACOTS.
FSDC services also include Runway Performance Analysis and Preparations for Take-off and Landing Performance Charts with 1EO-SID (One Engine out SID) of Runway, in addition to Decompression and Engine Failure Procedure in High Terrain Operations and providing Aerodrome Operating Minima (AOM).
Ashok served in Air India for 30 years, retiring as a Deputy General Manager. From an Asst. Manager Flight Control and coming back a decade later as Asst. General Manager Flight Control for Europe, he has spent two tenures at London Heathrow. He has also served as a Supervisor for Flight Dispatch at Gulf Air, Bahrain.
Ashok is a certified Flight Despatcher on B747, B777, B737, A310. He is also ETOPS and Flight Dispatcher trained by Boeing Flight Operations Engineering; Flight Crew trained on B777-200/300; ETOPS trained by Singapore Airlines and RVSM Operations by Air-India. He holds a Flight Radio Telephony Operators (FRTO) License from the UK Civil Aviation Authority and a Commercial Pilot License (CPL) from DGCA India.
Steve Mineck
Flight Support & Dispatch Services
Steve Mineck leads the Laminaar Americas project implementation team. He brings over 40 years of experience in commercial airline operations, business aviation, aircraft manufacturing and FAA government contract work. Most recently, he served as Manager of Flight Dispatch Operations at United Airlines, based in Chicago. Steve brings to Laminaar a wealth of experience in managing cross-divisional group dynamics, directing process improvements and presenting technical reports, briefings, proposals and presentations. Steve has spent most of his career in the airline system control environment, including line maintenance, aircraft routing, flight dispatch, charter operations, military contracts and fleet technical training.
Steve holds a Bachelor of Arts degree in Communications from Luther College and has completed post graduate coursework in Aviation Safety at the University of Southern California. He holds FAA Mechanic and Dispatcher Airmen's Certificates and is PMP certified.
Sulabh Upadhyay
Crew Management Solutions
Sulabh Upadhyay is subject matter expert in Crew Roster Planning and Optimization systems.
Starting his career in operations with India's flagship carrier, Indian Airlines in the year 1986, Sulabh retired as an Assistant General Manager of Flight Dispatch from the Air India Operations HQ in N Delhi. In his 33 years in aviation, he held various management positions in Flight Operations, with major responsibilities in the areas of Crew Scheduling and Flight Dispatch.
Sulabh was part of a strategy team at the Air India HQ for critical decision making and played a key role in the setting up of the Air India subsidiary, Alliance Air. At Air India, he also had the distinction of setting up a new crew management system. He was a part-time auditor for Quality Management Systems and remained an active participant for planning and executing missions for national causes, during his long stint with the national carrier.
A Qualified Flight Dispatcher (B737-200 and A-300, 330, 320) with a Radio Telephony certificate, Sulabh is a mathematics graduate from Delhi University.