Rohit Jha
Managing Director
With over two decades of experience in Information and Multimedia technologies across hardware, software, networking & implementation, Rohit Jha holds the distinction of successfully implementing the ARMS® InfoTech suite with leading domestic and international Airlines like, Kingfisher, SpiceJet, Air Deccan, Go Air, Blue Dart Aviation, Gulf Helicopters, CEBU Pacific, GMG, DANA, MIDEX airlines and Air India.
Rohit is an alumnus of the Mumbai University with a Bachelor of Engineering and Bachelor of Laws degrees.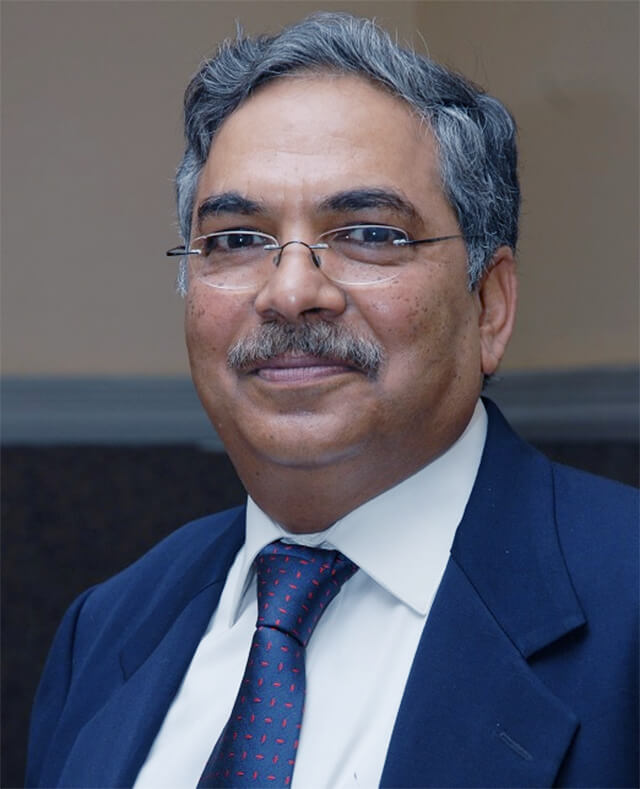 Arvind Saksena
Executive Director & Chief Operations Officer
With decades of experience in aerospace & defence, including the airline industry, Col Arvind Saksena (Retd) specializes in leading large-scale projects from conceptualisation stages and aligning them to business needs. Twice recipient of the CIO 100 award by IDG for initiatives and innovations benefiting companies beyond proportions of investments, his work has been covered in 'CIO', 'Voice and Data' in addition to his writings that have been published in leading IT journals.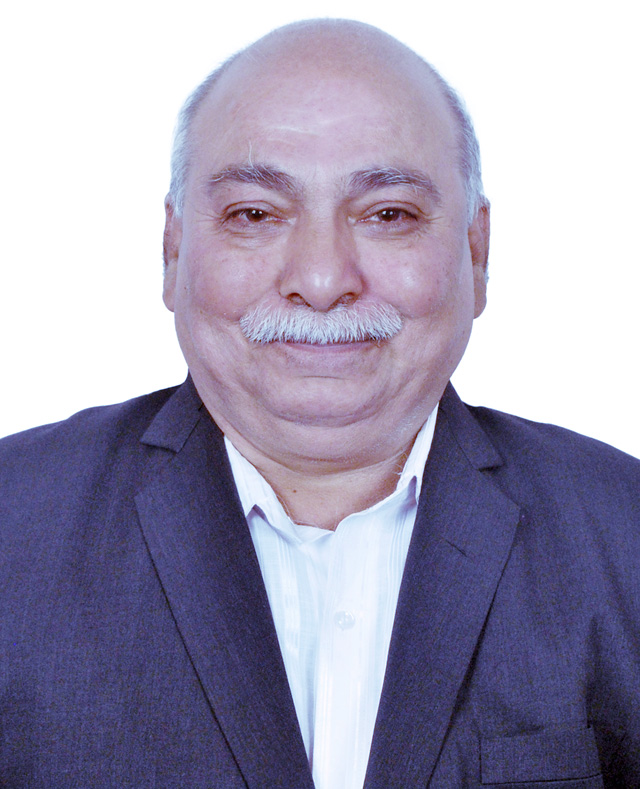 Naresh Rachchh
Chief Finance Officer
As an established finance leader, Naresh Rachchh has led the finance & administration (F&A) teams at LAMINAAR from the time it was Sheorey Digital in the 1990s, efficiently supporting the organization's changing business needs. Today he is the company's CFO.
Naresh's rich experience extends through corporate governance, treasury & funding, investor relations, cost management, financial operations, corporate taxation, price modelling, commercial deal structuring and financial accounting & reporting. In his 37 years with accounts, audit and finance, Naresh nurtured six small and medium sized companies (SME) in senior roles, before joining LAI in the capacity of Asst. VP (Finance). He has consistently helped all of those SMEs, as he has helped LAMINAAR, meet their growth and financing needs through teething start-up issues, be it in pricing products, setting up processes, or raising funds from banks, institutions or VCs.
Naresh is commerce graduate from Mumbai University and a member of The Institute of Cost Accountants of India.
T Guru Acharya
Senior Vice President, Maintenance & Engineering Solutions
After his Master's from Bangalore University, Wg Cdr T Guru Acharya (Retd) – Guru – spent a successful two decades with the Indian Air Force as a commissioned officer, where among others, he was part of the team that designed and developed the computerized payroll system for the Indian Air Force, as well as, part of the team responsible for the design of the Financial Information System for the Ministry of Defence, Government of India.
Guru heads the Engineering & Maintenance Sub-System product suite that caters for Airworthiness Management, MRO requirements and Supply Chain management for Air Operators and Heavy Maintenance outfits.
Ravi Menon
Vice President, Flight Planning & Dispatch Solutions
Wg Cdr Ravi Menon (Retd) holds a master's in science from Madras University, is a graduate of the National Defence Academy and an alumnus of the Defence Services Staff College, Wellington. After a distinguished career as a Flight Navigator with the Indian Air Force for 23 years, with over 4200 hours of flying on four different aircraft types, Ravi became a DGCA certified Navigation and Aircraft Performance Instructor at Air India (erstwhile Indian Airlines) and the Chief Ground Instructor at the CAE run National Flying Training Academy at Gondia (India). He is an alumnus of the Singapore Aviation Academy where he qualified as an ICAO PANS OPS Instrument Procedure Designer in 2002. He also headed the Systems & Operations Control Centre at Deccan Cargo & Express Logistics.
G. S. Murti
Assistant Vice President, Logistics & Inventory Solutions
Gp Capt G. S. Murti (Retd) leads the development and implementation of the ARMS® Logistics module. He was commissioned as Logistics Officer in the IAF in June 1978, where he held various appointments before retiring in Oct 2006 after serving for 29 years. He is an alumnus of the Defence Services Staff College, Wellington. He acquired his Masters of Management Science degree from Osmania University in 2005 through the College of Defence Management, Secunderabad. He was deeply involved in the development and implementation of the Integrated Materials Management On-Line system for the IAF.
Mohammed Riyaz
Vice President, FDMA & SMS Solutions
Mohammed Riyaz brings with him a combination of technical, project management, business and leadership skills. At LAMINAAR India, he is responsible for providing software solutions in the areas of Flight Data Decoding (from FDR/Blackbox), Flight Data Analysis, Fuel consumption Monitoring, Safety Management systems etc.
An Aviation Flight Data (Blackbox Data Decoding) Expert and IT professional with over 15 years in the aviation and IT industry, Riyaz started his career with India's Aeronautical Development Agency as a Research Fellow in Flight Testing for the Light Combat Aircraft 'Tejas' project. Later, as a Scientist with the National Aerospace Laboratories his primary responsibility was to develop Flight Data Analysis software for the SARAS Aircraft and others like Air India and DGCA.
Riyaz holds an engineering degree from University of Madras and business degree from Amity University.
Amit Banerji
Vice President - Project Implementation and Delivery
Amit Banerji spent over 30 years in the IT industry, delivering and implementing large, complex business transformation programs and ERP projects for global clients, specializing in Oracle, SAP and IFS technologies, in various industry verticals.
Amit's forte is his understanding of program and delivery management methodologies and processes for package implementations, templates building and rollout, custom development and applications support. The projects he led, required delivery of business requirements with custom enhancements; there were multi-site implementations in different geos, mandating engagement and training of large end-users, as also, the migration of significant volumes of data.
Prior to LAMINAAR India, Amit worked in a mix of large Indian and global IT services MNCs like UST Global, Data Intensity, Mindtree, Satyam (now Tech Mahindra), IBM Global Services, SAP India and Xansa (now Sopra Steria). A PMP certified professional, Amit is a graduate of the Indian Institute of Technology (IIT), Kanpur and an alumnus of Indian Institute of Management (IIM), Bangalore.
Pankaj Shukla
Vice President - Business Development
Pankaj Shukla is a LAMINAAR stalwart and has been with the organization for over 17 years. He heads Business Development and Operations at LAMINAAR India with additional oversight on client relationships.
Pankaj started his LAMINAAR career by taking over the reins of a prestigious Hindustan Aeronautics Limited (HAL) project, and in time, ensuring its success, as well as that of the business. Armed with an M Tech in Automation and Robotics from the Moscow Automobile and Road Construction Technical University, Pankaj worked as a Project Manager for a large Russian conglomerate for over five years before joining LAMINAAR in 2002.
Pankaj scores with his stakeholder management skills, excellent command over multiple languages – Russian in particular – and is an active participant in Indo-Russian business and cultural events in the country.
Dorothy Sharma
Assistant Vice President - Human Resources
Dorothy Sharma heads the Human Resources team at LAMINAAR India. She has over 24 years of experience in HR, of which 19 years have been with LAMINAAR, being associated with the organization since 2010, as also, on an earlier tenure from 1998 till 2005.
Dorothy has been instrumental in building a strong talent pool for the organization and for envisioning the roadmap for HR. She has been driving the people strategy and implementing policies, to help meet LAMINAAR's business goals, through all its organizational dynamics.
Prior to LAMINAAR, Dorothy headed HR for a large jewellery design and retail house.  A graduate in Physics, Dorothy earned her master's degree in Human Resource Management from the Jamnalal Bajaj Institute of Management Studies, University of Mumbai. She also holds a post-graduate diploma in Business Management and is a certified L&D Professional.