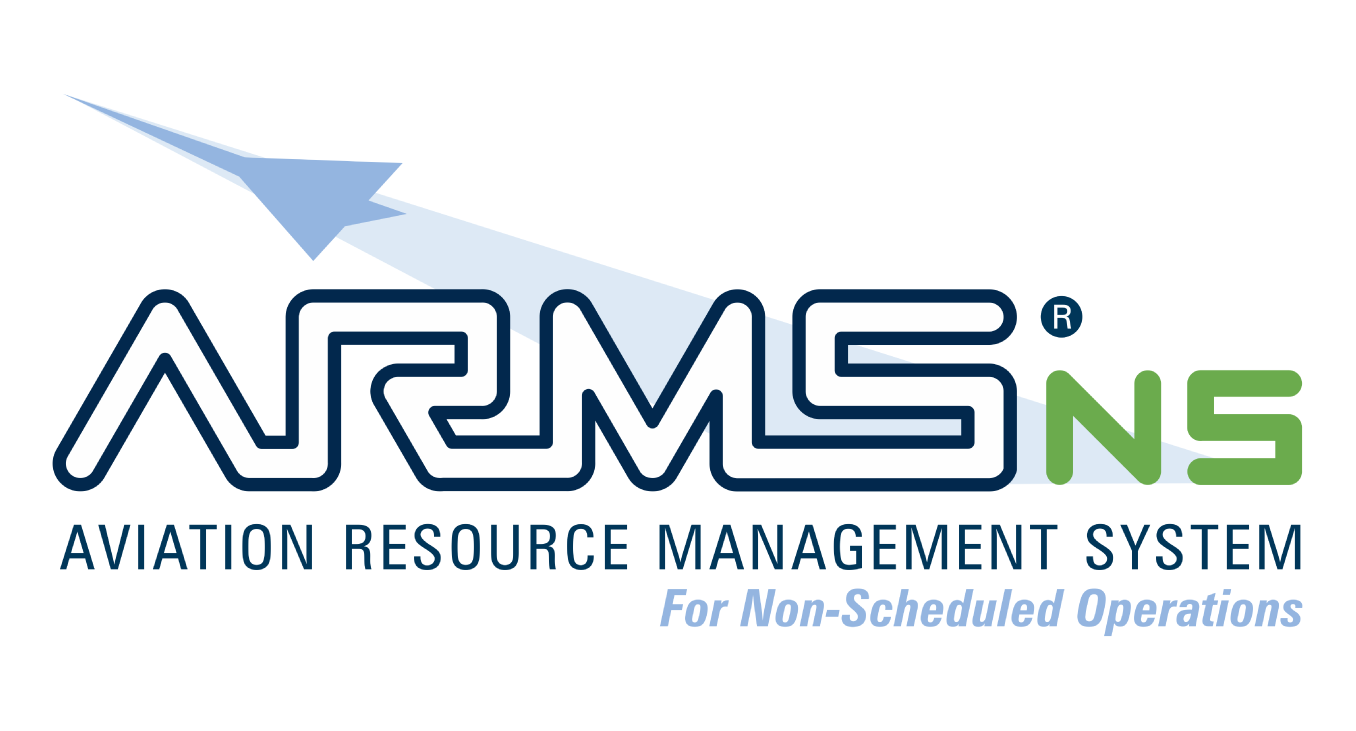 How ARMS® NS helps Fixed Wing Operators
For fixed-wing operators, ARMS® NS saves time, controls costs, increases efficiency and keeps a tab on compliance. It also ensures uncompromised safety. ARMS® NS addresses key pain areas in NS operations, maintaining standards of documentation while ensuring service quality.
ARMS® NS for fixed wing operations has three distinct functional areas:
Commercial
Maintenance, Engineering & Logistics
Flight Operations
Modules & Functions
Commercial
CSMS – Charter Sales Management Sub-System – for maintaining cost databases, tracking enquiries via a web portal; generates quotes and contract documentation, monitors expenses, raises invoices and tracks receivables
CRRS – Computerized Requisition & Reservation Sub-System – checks operational feasibility and resource availability for tasks; it confirms reservations by person, group or aircraft based on contract and finalizes the trip itinerary assigning tasks to operations, crew and dispatch managers
DBCS – Departure/ Boarding Control Sub-System – checks pre-departure documentation for crew, passenger and cargo; weighs baggage and equipment, printing boarding passes and baggage tags; it also prepares passenger and cargo manifests and reconciles and performs final checks at departure gates
Maintenance, Engineering, Logistics
EMSS – Engineering & Maintenance Sub System – covers all M&E processes under Part 145 & Part M regulations, additionally helping in QA and Audits compliant with FAA CASS, augmented by an integrated document management module, InfoPrompt®
LIMS – Logistics & Inventory Management – enables just-in-time positioning of parts and optimization of inventory with real-time stock visibility, unified view of inventory across supply chain and easy requisitioning via mobile devices.
Flight Operations
FOSS – Flight Operations Sub-System – helps in aircraft scheduling, fleet management, flight following and tracking, with real-time weather and NOTAM feeds. A unified communications module helps Flight Ops to stay in constant touch with all flight and GH service providers
FPDS – Flight Planning & Dispatch Sub-System – helps planners check operational feasibility of requests, exploring lowest cost routes with its Auto Route Builder. It delivers consolidated EFB and EFF ready Trip Kits & Briefing Packages to operating crew
CMSS – Crew Management Sub-System – maintains up-to-date records of all training, qualifications and documentation (TQD) of the crew; with real-time visibility of crew available with usable, enabling pairing, scheduling and rostering. It caters for compliance with FDTL and FRMS regulations. CMSS also enables crew logistics support, helps notify, interact and communicate with crew via web portal and smartphone app