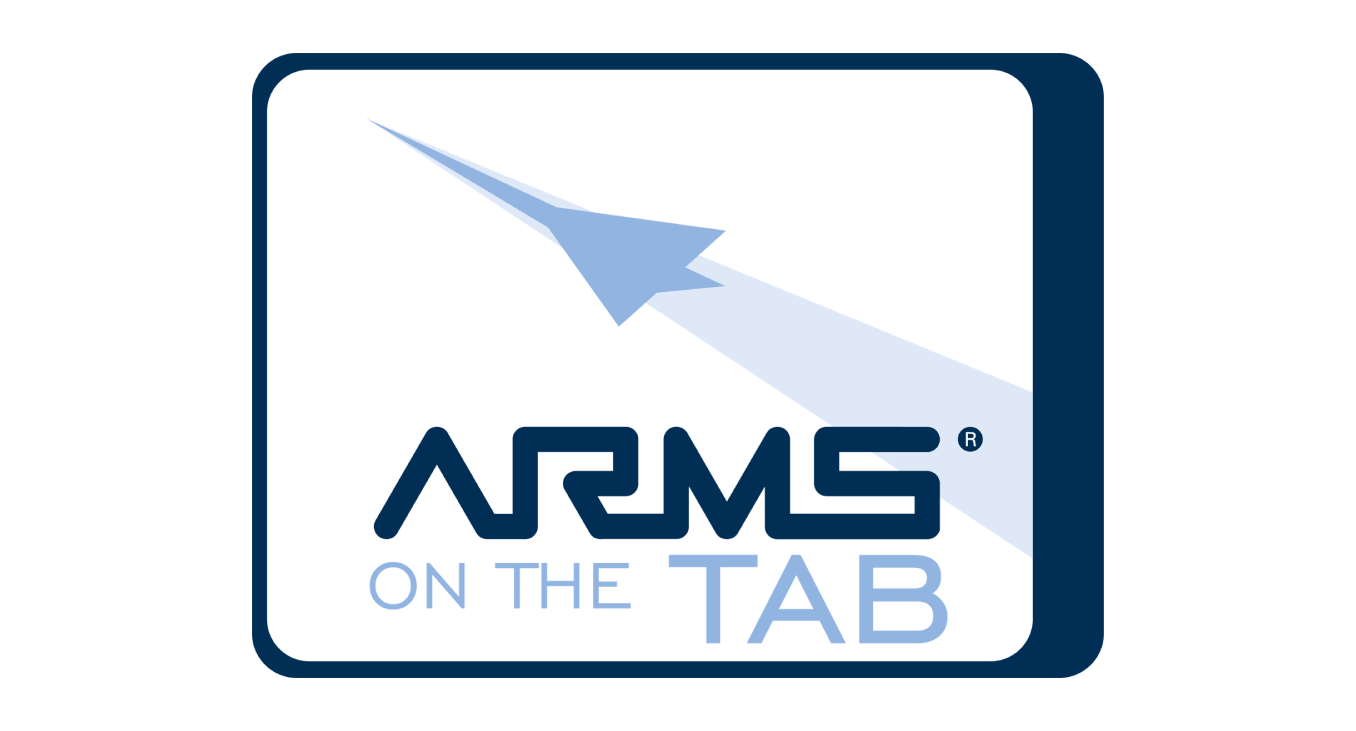 ARMS on the TAB® (AOT)
Applications on tablets for f

light deck, c

abin and m

aintenance & engineering crew
Read more about
What AOT does
AOT is intended for flight deck, cabin and ground crew alike, with a range of tablet based applications for a mobile and connected workforce.  Its frontend is app based, with different applications addressing different functional areas. Its UI renders to ideal specs for workplace ambient conditions of light and visibility and is compliant to global standards.
How it works
Server – manages content, users and devices, enabling the solution to be mission specific and secure
Tablet APPs – EFB (electronic flight bag), EFF (electronic flight folder) and ETL (electronic tech log),  eDocs (electronic documents) and eForms (electronic forms)
Offline capability – all apps work offline and sync' when online, with connected with the backend – exchanging information – including with 3rd party applications
Modules & Functions
For Flight Deck Crew
eDOCs Library
Tripkits/ Flight Plan
Airfield Charts (from AIPs or 3rd party commercial sources)
RTOW, AOM, other charts
Online eForms (including ETL, training completion, etc.)
Applications: Load & Trim and OEM APPs
For Cabin Crew
In-Flight Sales (Duty Free, F&B, etc.)
Electronic Manuals & Announcement Cards (eDOCs)
Passenger Manifest with LOPA diagrams
Passenger Loyalty Program and preferences
Online eForms (Cabin Defect Log, Service Quality Audits, etc.)
Customer Feedback eForms
 For Maintenance Crew (MNE)
ETL – Electronic Tech Log
EWP – Electronic Work Packs
eDOCs and eForms – online technical publications library and electronic forms
NRC – online Non-Routine Cards
Online Material or Stores Requisition
Real-time view of data, e.g., aircraft movements from flight operations and MCC systems
For Other Staff
AOT also has modules that can be plugged into on-line and off-line APPs for ground staff, e.g., Airport Managers, ATCOs, Ground Handlers, Load Masters and Dispatch Staff, to efficiently perform for day to day operations management tasks, like attendance monitoring or providing real-time BI and data analytics dashboards for the management.